個人簡歷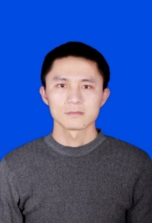 姓名(Name):馬其林(Qilin Ma)
職稱(Position):特聘副研究員(Associate Researcher)
辦公地點(Location):信息光電子科技學院理4棟214
聯系方式(Contact):qilinma@m.scnu.edu.cn
課題組:光流控技術與系統
工作和學習經歷:
2019.04至今 特聘副研究員 華南師范大學 信息光電子科技學院
2013.09-2018.12 博士 合肥工業大學 材料科學與工程學院 材料物理與化學
2009.08-2013.07 學士 合肥工業大學 材料科學與工程學院 材料物理;
研究方向:表面等離激元光子學
關鍵詞:光波導、超材料、表面等離激元、時域有限差分法(FDTD);
Keywords: optical waveguide, metamaterial, surface plasmon, finite difference time domain method (FDTD), Light control;
論文專著
1、Ma Q, Liu G, Feng S, et al. Interaction properties between different modes of localized and propagating surface plasmons in a dimer nanoparticle array[J]. Optical Engineering, 2018, 57(8): 087108.
2、Ma Q, Liu G, Chen Y, et al. Single reflection nanocavity enhanced transmission efficiency of a nanoplasmonic wavelength demultiplexer [J]. Journal of Optical Technology, 2018, 85(6): 317-321.
3、Ma Q, Liu G, Chen Y, et al. Surface plasmon resonance and polarization change properties in centrosymmetric nanoright-triangle dimer arrays[J]. Optical Engineering, 2018, 57(3): 036112.
4、Guo, J., Liu, G., Ma, Q., Yang, S., Li, Y., & Cai, W. Fabrication of Ag-nanosheets-built micro/nanostructured arrays via in situ conversion on Cu2O-coated Si nanocone platform and their highly structurally-enhanced SERS effect. Nanotechnology, (2019). 30(34), 345302.
5、Guo, J., Lu, F., Zhang, Y., Ma, Q., Yang, S., Liu, G., & Cai, W. (2018). Controllable corrosion-assisted fabrication of Au–Ag alloyed hollow nanocrystals for highly efficient and environmentally-stable SERS substrates. Nanotechnology, 29(45), 455604.
6、Wang, F., Chen, Y., Liu, C., Ma, Q., Zhao, T., & Wang, M. Photoelectrochemical study on the electron transport and recombination kinetics in an urchin-like Zn/ZnO hierarchical nanostructure. RSC Advances, 2014.4(65), 34531-34538.
7、Wang, F., Chen, Y., Han, G., Zhang, Q., Ma, Q. The interface and its role in carrier transfer/recombination dynamics for the planar perovskite solar cells prepared under fully open-air conditions. Current Applied Physics, 2016.16(10), 1353-1363.